I'm finally on
facebook!
I followed Moffat Girl's lead and signed up, but I'm kinda lonely over there too! How about you stop by and
"like" my page
really quick. Pretty please? :)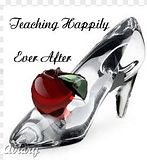 Also, I'm trying to upload a pdf on TPT and it goes through the whole uploading slow process, then the page is reset! Help! Does it do this to anyone else? I worked all weekend on this Apple Thematic Unit, and then I realized that it was 164 MB (heeeellooo graphics!)... So I broke it down into smaller sections under 50 MB, but I'm still having issues. Uploading 19% right now... cross your fingers!